Corporate Social Responsibility
CSR is the by word for any organization that seeks not just to enhance shareholder value but also become an important constituent of society in which its exits.

As an organization you take great pride in efficiency, productivity, quality and profits. These are obvious goals of any organization, highly commendable and desirable.

At the same there are certain issues that are beyond the control or immediate jurisdiction of an organization.

These are areas where government, civil society organizations, NGOs and socially aware groups play an active role.

Issues like keeping our public spaces and streets clean, our traffic orderly and neat, general public health, providing for education for all, rampant corruption, drug abuse, poverty and unemployment, child labor and so on..

Just like as an organization you seek out problems and find solutions, so does the solution for such issues lies in creating awareness.

Global Helping Hands seeks your contribution in making our world a better place to live and work in.
Please get in touch with our India coordinator Udaya Kumar for more information on how your organization can help the disadvantaged.
In particular we are currently seeking help for funding a documentary on cancer awareness.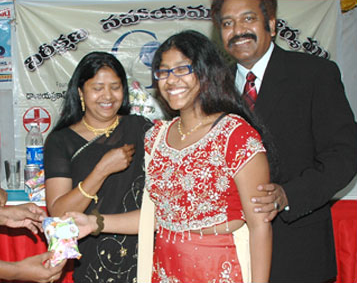 Attitude is little thing
that makes a big

difference

Winston Churchill